We established a venture studio, Koru, to work exclusively with our portfolio companies across Infrastructure, Natural Resources, Equities and Real Estate to uncover, test and build new products and capabilities that help them thrive in the face of disruption.

Koru reflects our partnership model of investing. With Koru's expertise in early-stage innovation and our support, our companies have created new wholly owned business units and launched standalone ventures. What sets Koru apart: the backing of a global investor with a long-term focus.
To provide our portfolio companies with new capabilities and opportunities, we created Koru to bring entrepreneurs and our global portfolio together. In 2023, Koru worked with bricks-and-mortar lender, Fairstone, to launch digital lending company, Fig. See how they did it.
A venture studio backed by a global investor
With many businesses experiencing or being vulnerable to disruption, we saw an increased focus on innovation as critical to helping our companies stay resilient in a rapidly changing world.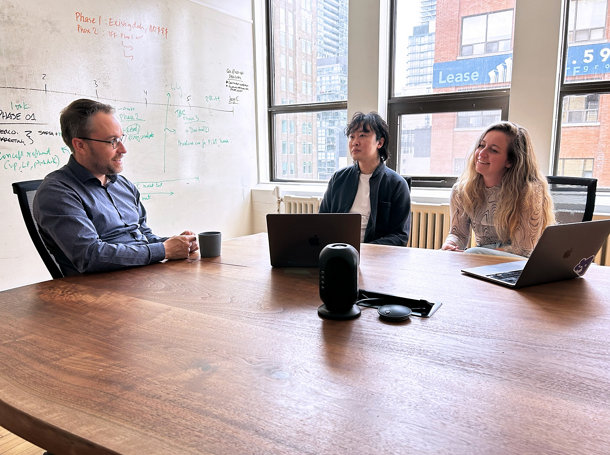 Building innovation muscle is critical
As we worked with startup builders to help us identify and surface opportunities from within our portfolio, we saw the opportunity to bring those early-stage innovation capabilities in house.
The result is Koru, a venture studio that works with our companies to solve business pain points and leverage opportunities in our global portfolio.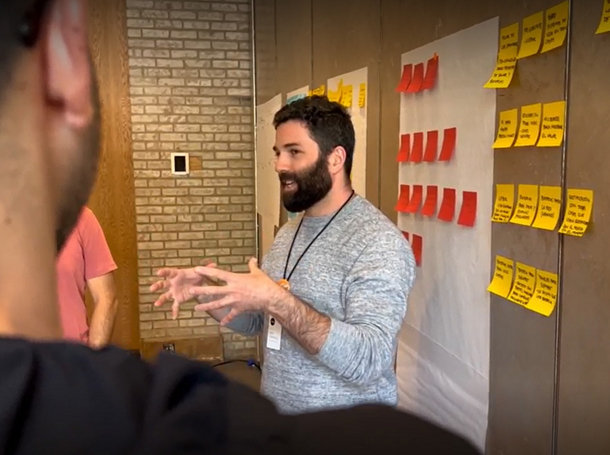 Ideate. Test. Build. Scale.
Koru specializes in the "0 to 1" stage of building a startup. That's where a business idea undergoes rigorous testing and frequent iteration until its proponents have their MVP (Minimum Viable Product).

Koru's diverse team has capabilities ranging from engineering and product growth to marketing. What unites them is a passion for building. From hosting hack-a-futures to surface new ideas, to validating concepts to building new businesses, Koru's team helps our portfolio companies create value. 

Disruption in action: A spotlight on FYLD
Koru has launched ventures in sectors ranging from regenerative agriculture to digital lending. One of Koru's success stories is FYLD, a digital platform that boosts the safety and efficiency of field workers.
FYLD initially collaborated with SGN, a U.K. gas utility in Ontario Teachers' infrastructure and natural resources portfolio, to test and validate its technology. SGN saw immediate productivity benefits from the partnership—as well as a notable drop in worker incidents and injuries.
FYLD has since onboarded more than 100 companies across the world in hazardous sectors ranging from gas, electricity and water to highways and construction. And it has won a host of awards, including the U.K. Energy Innovation Centre's Innovator of the Year award.
Shelley Copsey, CEO of FYLD, explains how, through Koru, they helped a major gas distributor improve the safety and productivity of its field crews.
How Koru helps create value for the companies we own
Our venture studio has helped many of our portfolio companies tackle difficult-to-solve problems and essentially disrupt themselves — all within a supportive environment. It has also helped them leverage existing assets in new ways, accelerating value creation.
What Koru brings to our portfolio companies
Cost-effective innovative capabilities

Entrepreneurial mindset, ability to identify white-space opportunities

Helps build new business units or launch new companies
Ontario Teachers' role
Supportive global investor with long-term focus

Provides critical early-stage capital

Champions strong ideas, opens doors

Brings critical governance and oversight capabilities