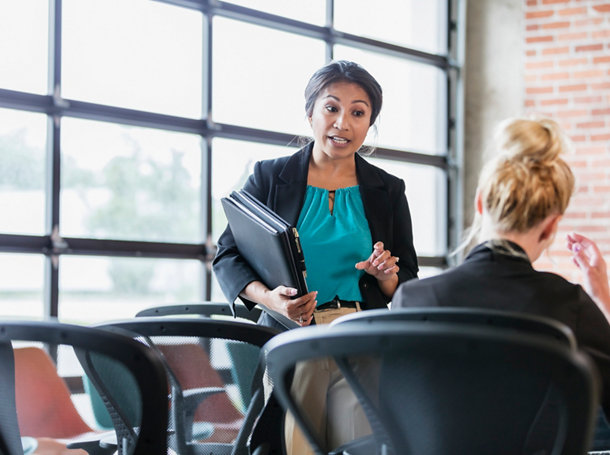 What we do
We make bold and innovative investment decisions today to shape a better future. Across asset classes and global regions, we're guided by our long-term focus to produce diversified, stable returns by accessing the most compelling opportunities around the globe.
How we're organized
The Asia-Pacific region is the cornerstone of our global ambition to grow our private investments outside of North America. Our teams in Hong Kong and Singapore collaborate with colleagues in London and Toronto. We know our market and work with local partners to cultivate strategic relationships and identify opportunities in infrastructure and natural resources, private capital, high conviction equities and through our Teachers' Innovation Platform. 

We are one of the largest and most sophisticated capital markets teams globally. We deliver innovative approaches through a centralized trading room with treasury and execution capabilities to support our investment groups. Our team engages in thoughtful, high-quality execution of market trades and transactions, with a focus on value-added total return and diversification.

From our base in London, we look for opportunities to be the active global investment partner in Europe, the Middle East and Africa (EMEA). Our London team actively collaborates with colleagues in Hong Kong, Singapore and Toronto, as well as our local partners, to identify new investment opportunities and cultivate strategic relationships.

Through our Private Capital team, we build partnerships and value through direct investments in high-potential private companies and through investments in private equity funds around the world. Our High Conviction Equities team invests across the equity capital structure – from pre-IPO to post-IPO.

Our goal is to develop and cultivate investment relationships across asset classes and in all global regions. This includes developing deeper relationships with global tier-one partners and establishing regional hubs to drive deal flow and information.

We invest in infrastructure and natural resource assets that are diversified by geography, development stage and industry. Our investments in water utilities, power-generation systems and agriculture, are just some of the holdings in this asset group that help deliver long-term, predictable value. We also engage with our partners to provide sustainable solutions in the face of increasing climate risks.

Our wholly owned subsidiary, Cadillac Fairview, owns, operates, invests and develops landmark retail, office, residential, industrial and mixed-used properties in key locations across North America.

We invest in innovative, late-stage venture and growth equity companies that use technology to disrupt incumbents and create new sectors. From Singapore to San Francisco, our Teachers' Venture Growth team is dedicated to finding new world solutions to today's challenges.

We form the nucleus of the Chief Investment Office, integrating our portfolio construction approach with our treasury and funding capabilities. Our focus is determining the optimal asset mix for the pension plan.
"
I get to learn from and interact with a diverse and incredibly talented group of people across Ontario Teachers'. The sense of purpose I have here has been strengthened by our Performance with Impact approach whereby we look to make a difference in the world through our investments.
"
Ahren Estabrooks (he/him),
Managing Director, External Managers, Capital Markets
Join our Investments team
Get ready for an exciting opportunity to push boundaries and create a better future. Find the role that's right for you.