Significant scale with
247.2
in net assets
Investing for
336000
working members and pensioners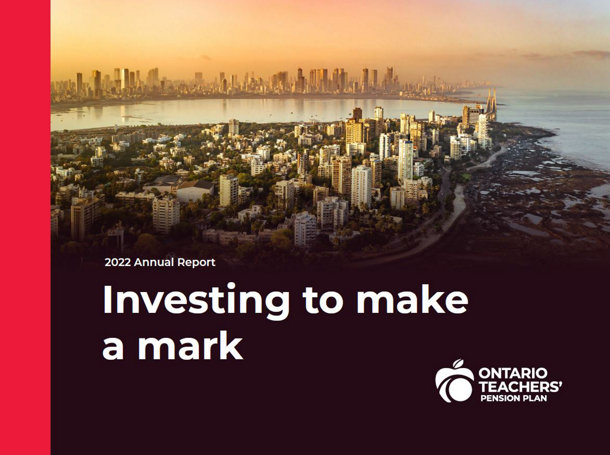 2022 Annual Results
We delivered positive results for our members in 2022, remained fully funded for a tenth consecutive year and advanced our global growth plan targeting $300B by 2030.
AN EDUCATED PERSPECTIVE
Enhancing safety and productivity in the field service industry with FYLD
Shelley Copsey, CEO of FYLD, sits down with Ontario Teachers' Victor Scheibehenne to explain how, through Koru, they helped a major gas distributor improve the safety and productivity of its field crews.
REPORT
Investing in Sustainable Buildings
The expertise and technology required to substantially decarbonize buildings already exists. What's needed is the right mix of investment, incentives, and new behaviours to effect change at scale. In this report, we look at four ways we're helping to make the buildings sector more sustainable.