Significant scale with
242.5
in net assets
Investing for
333000
working and retired teachers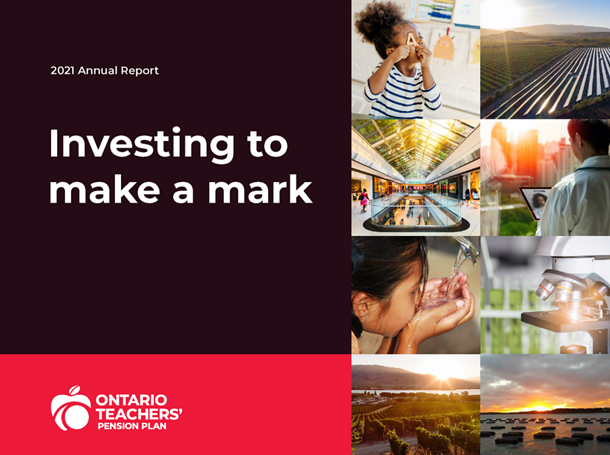 2021: An exceptional year for the plan
We delivered strong investment returns, remained fully funded for a ninth consecutive year and significantly advanced our global growth plan targeting $300B by 2030.
Building better businesses and a better world
We don't just invest to make a return; we invest to make a mark. Across our portfolio we help businesses become more profitable and sustainable.