Significant scale with
242.5
in net assets
Investing for
333000
working and retired teachers
Feature report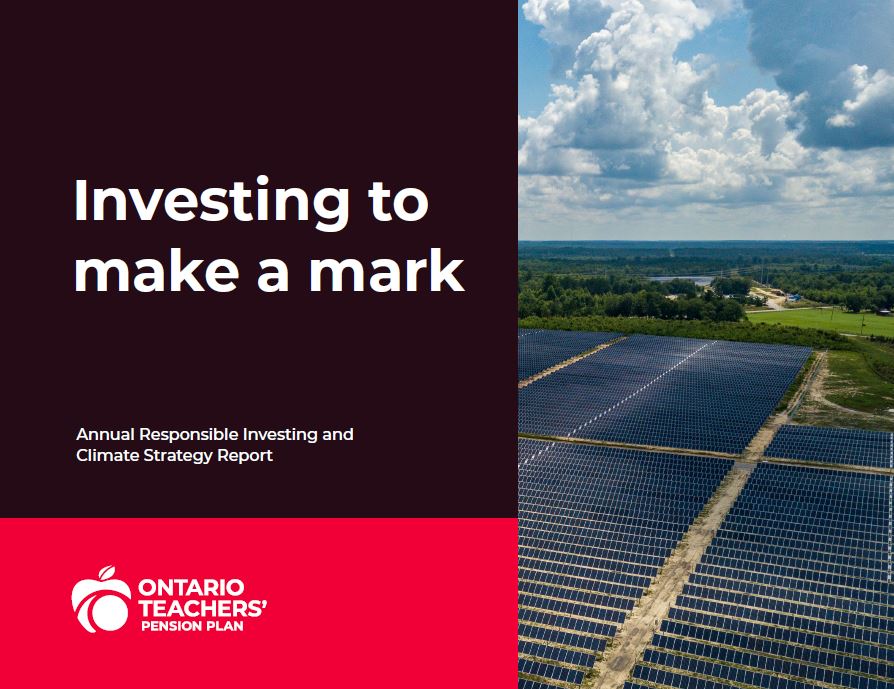 Annual Responsible Investing and Climate Strategy Report
As part of our bold plan to reach $300 billion in net assets by 2030, our actions will expressly look to create a lasting, positive impact on the world. Learn more about our commitment to making real-world impact.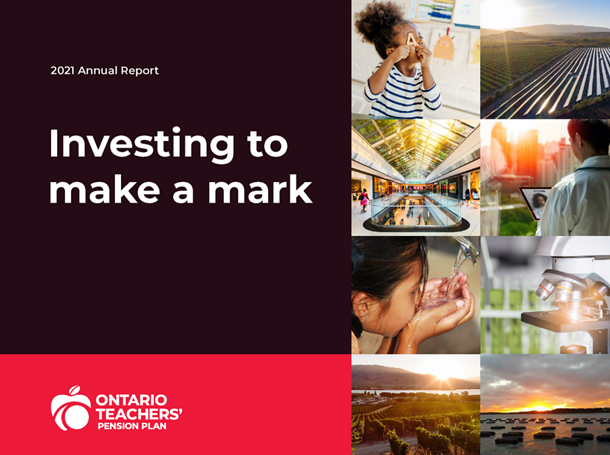 2021: An exceptional year for the plan
We delivered strong investment returns, remained fully funded for a ninth consecutive year and significantly advanced our global growth plan targeting $300B by 2030.
Building better businesses and a better world
We don't just invest to make a return; we invest to make a mark. Across our portfolio we help businesses become more profitable and sustainable.