Significant scale with
241.6
in net assets
Investing for
333000
working and retired teachers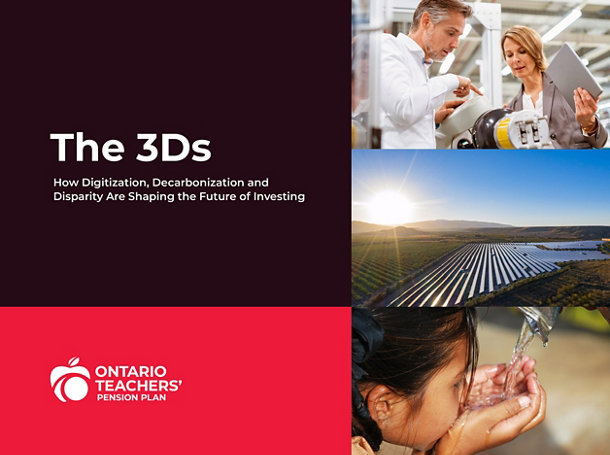 How digitization, decarbonization and disparity are shaping the future of investing
The current global environment poses genuine challenges for investors. In looking at the changes taking place around us, we are focused on what we call the Three Ds: digitization, decarbonization and disparity.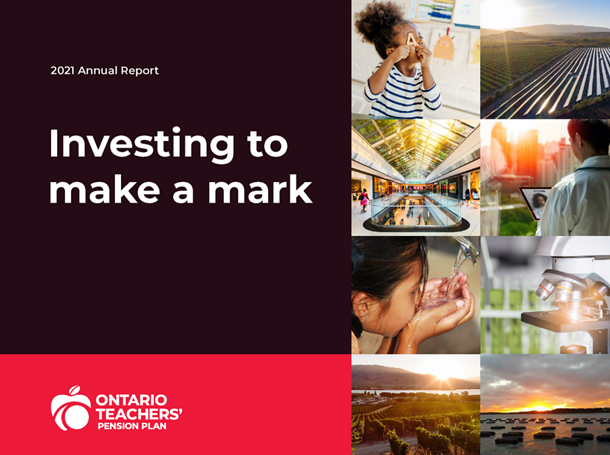 2021: An exceptional year for the plan
We delivered strong investment returns, remained fully funded for a ninth consecutive year and significantly advanced our global growth plan targeting $300B by 2030.
Building better businesses and a better world
We don't just invest to make a return; we invest to make a mark. Across our portfolio we help businesses become more profitable and sustainable.