How we're helping to shape a better future
Our impact strategy focuses on creating a better planet and a better world for everybody:
Feature reports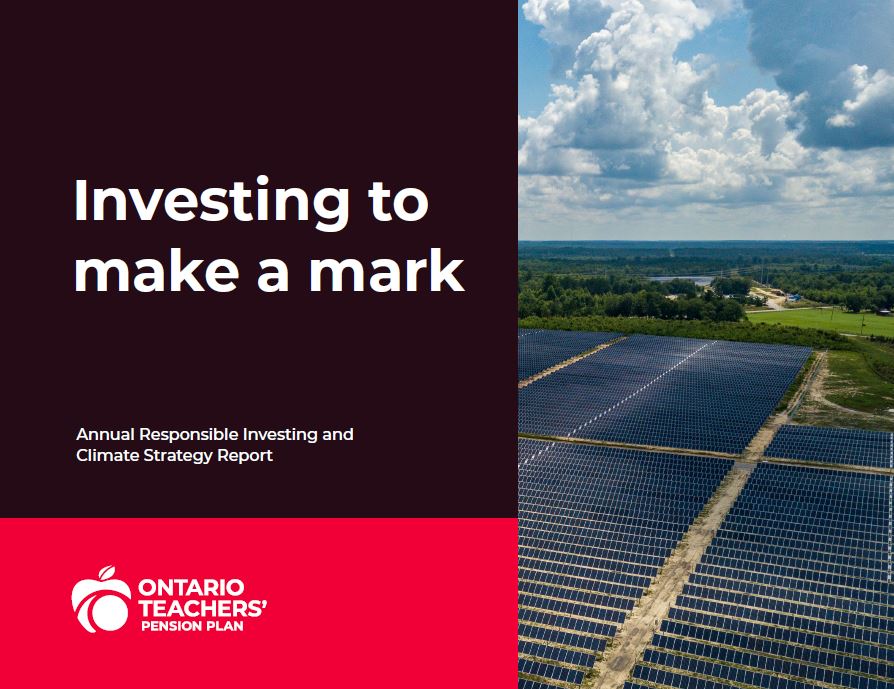 Annual Responsible Investing and Climate Strategy Report
As part of our bold plan to reach $300 billion in net assets by 2030, our actions will expressly look to create a lasting, positive impact on the world. Learn more about our commitment to making real-world impact.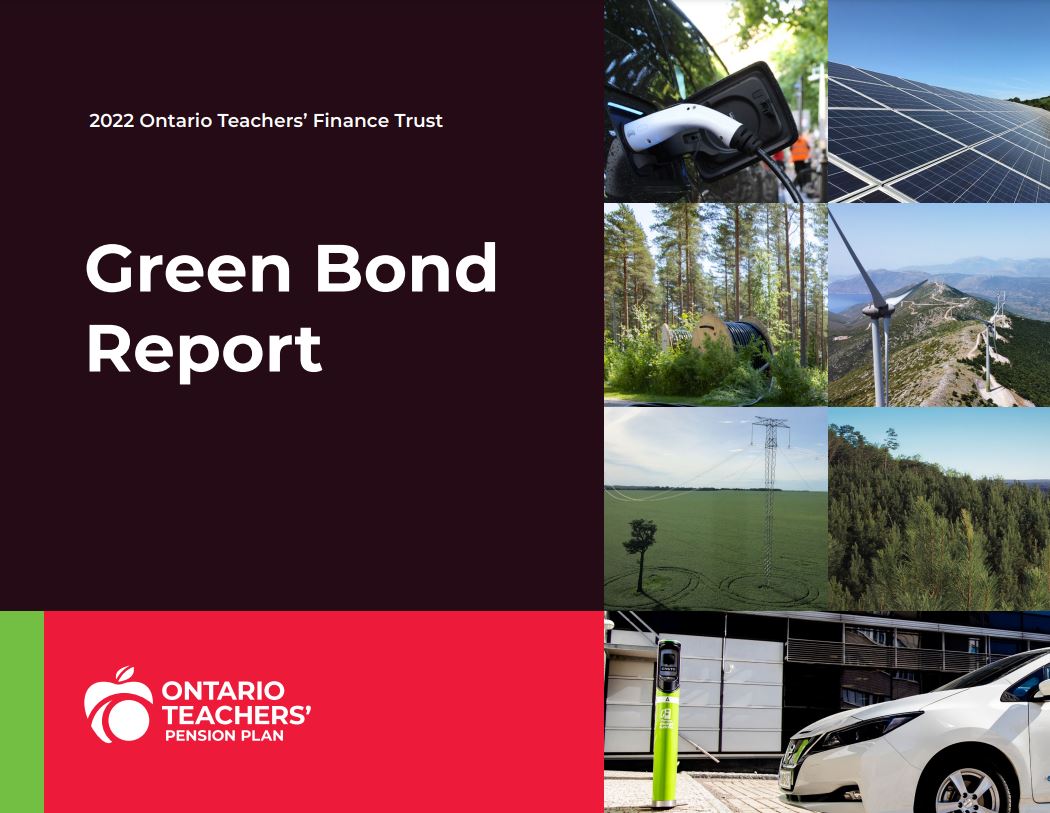 2022 Green Bond Report
The Ontario Teachers' Pension Plan Board (Ontario Teachers') guarantees the bonds issued by Ontario Teachers' Finance Trust (OTFT) and manages $241.6 billion in net assets as of December 31, 2021.