An Educated Perspective
FYLD CEO Shelley Copsey on innovating for safety and efficiency
Shelley Copsey, CEO of FYLD, sits down with our Managing Director of Infrastructure and Natural Resources, Victor Scheibehenne, to explains how Ontario Teachers' venture studio Koru helped a major gas distributor improve the safety and productivity of its field crews.
On what FYLD does: "FYLD is [a field mobility solution] very much aimed at the field worker who's working typically in a dangerous environment. You know when you walk out the front door in the morning and you get a bit of a smell of gas, right? And you go call someone and say there's gas out the front and a man arrives, woman arrives in a truck. FYLD at its most basic, helps those people get the job done."
On making field work safer: "We bring transparency to remote managers as to what's happening in the field. Our customers are achieving a 20% reduction in incidents and injuries very easily with some of our game-changing technology, where we deploy artificial intelligence (AI) to analyze site risk. FYLD [is] getting great product market fit because it solves a real problem."
On Ontario Teachers' venture studio Koru: "Koru is a real differentiator of Teachers' and compared to what else I've seen in the market. When I think about Ontario Teachers', it's financial investment to drive pension returns. They actually specifically set up Koru and went about bringing in experts at building ventures. There's everything from product people to engineers to business analysts to really look at the market and make sure that there's both opportunity, that we're also building like really cutting edge solutions. And I think that that's an absolute differentiator of Koru."
On collaborating with Ontario Teachers' via Koru: "I really liked the vision of Ontario Teachers' that even as a pension plan, it recognized that … the minute space that FYLD started in was a massive opportunity and industry vertical that it needed to get into. I liked that long term vision."
"[Our partnership] is never going to give us a free ticket to a new customer, but what it does do is give us a warm introduction to somebody that as table stakes will know that we are worth talking to."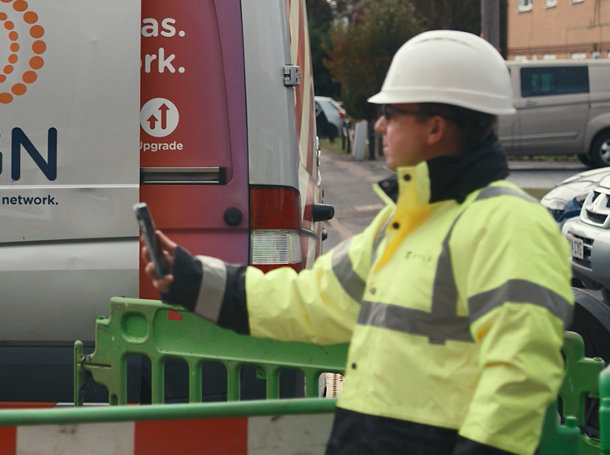 FYLD: A field workforce mobility solution to enhance safety and productivity 
Go beyond the video to learn more about FYLD's success story and the role Koru and Ontario Teachers' played.