An Educated Perspective
Busy Bees Nurseries Founder and Group CEO on global growth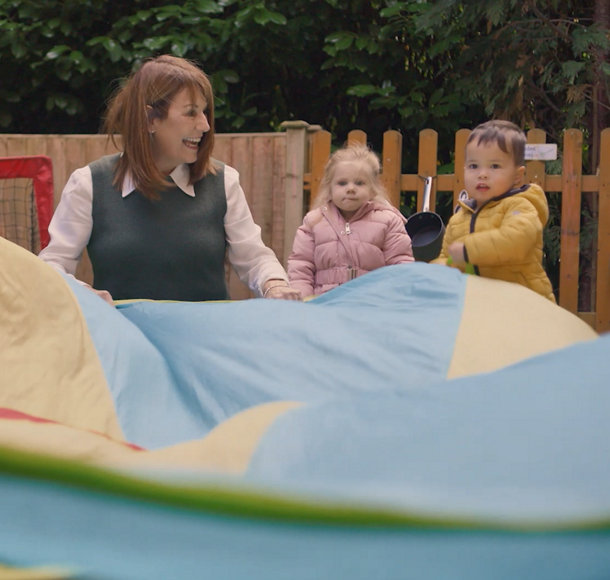 Founder Marg Randles and Group CEO Simon Irons share how Busy Bees' partnership with Ontario Teachers' helped their company grow from 230 nurseries in the UK to 910 across 10 countries, including Singapore, Australia and Canada.
On the right kind of partner: "As one of the original founders, it was really important to us that we were aligned with anybody who was going to have a partnership with the company. We really looked into Ontario Teachers' and we noticed they had some investments that were longer than the normal three to five years that you usually see with investors. I think once we got talking to them as well, it was very, very clear that we were aligned in terms of quality, reputation, safeguarding all of those things that make us the best in town, really. We couldn't work with anybody who didn't put the quality and the children first and very clearly Ontario Teachers' did." – Founder Marg Randles
On the value of global growth: "We had international ambitions. We felt that we had something here that we could take onto a global stage and Ontario Teachers' with its multiple offices and its capital base, was a good partner to go out on that adventure with. In terms of internationalizing and making our first acquisition in Singapore, Ontario Teachers' were right there alongside us. We carried out the diligence as a team between the shareholders, the management team and the senior management team. We're in 10 countries as of today and I think we have 910 centres. If you rewind nine years, that was one country and about 230 or so centers. So, we've really come a long way under Ontario Teacher's ownership." – CEO Simon Irons
Busy Bees case study: Partnering in global growth 
Go beyond the video to learn more about how we supported the global growth of UK-based Busy Bees Nurseries through a long term, active investment strategy.