Transmission critical: How we're investing in power grids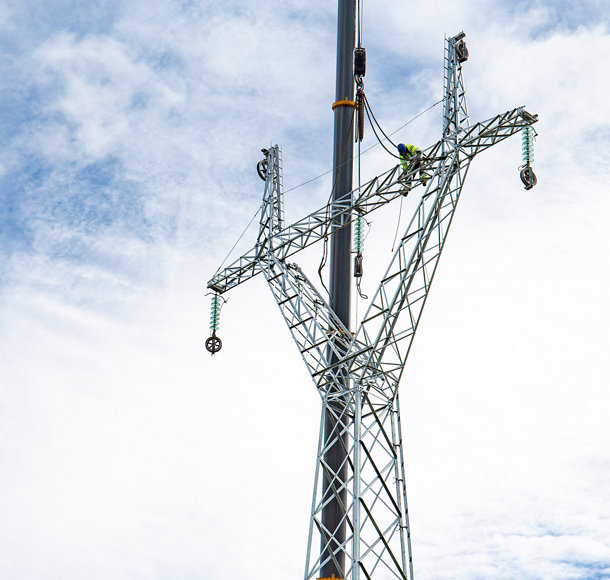 From the wilds of the Scottish Highlands to the frozen ground of Finland, electricity transmission poses various challenges across geographies. As we increasingly move toward renewable sources of energy, such as offshore wind, the ability for grids to safely and securely transport electricity to consumers over long distances has only increased in importance.
In 2022, our Infrastructure and Natural Resources team made its largest investment in the power grid to date: £1.47 billion for a 25% stake in SSEN Transmission, Scotland-based SSE plc's electricity transmission network business and one of the fastest growing networks in Europe. SSEN Transmission transports electricity generated from renewable resources from the rugged environment of the north of Scotland to areas of demand across the U.K. This investment will support the U.K.'s net-zero ambitions, including the delivery of 50GW of offshore wind capacity by 2030.
Climate proofing the power grid
Alongside SSEN Transmission, our investments in the power grid also include Caruna, Finland's largest electricity distributor, Evoltz, a leading electricity transmission platform in Brazil and Inversiones Grupo Saesa Limitada, the second largest electricity distributor in Chile. Ontario Teachers' also owns a 33% stake in Spark Infrastructure, which owns stakes in three major Australian electricity transmission businesses (SA Power Networks, Victoria Power Networks and TransGrid).
With each of these companies, we're making strategic investments that support the performance of the power grid: from climate-proofing measures that will increase reliability, to smart technology that can improve efficiency. We believe that with careful stewardship modernized power grids can support the energy needs of future generations while playing a critical role in decarbonization.
To achieve net zero, electricity use must rise from 10% to
49
of global energy consumption by 2050
(SOURCE: New Energy Outlook 2021, Bloomberg NEF)
Through our portfolio companies we are aiming to accelerate the energy transition by working to make grids more resilient, efficient and sustainable worldwide.
Charles Thomazi
Senior Managing Director, Europe, Middle East & Africa, Infrastructure & Natural Resources