A conversation with David Swindin
Ontario Teachers' owns 50% of Cubico, which has a portfolio of renewable energy and transmission assets. Its CEO talks about the evolution of investment in the sector.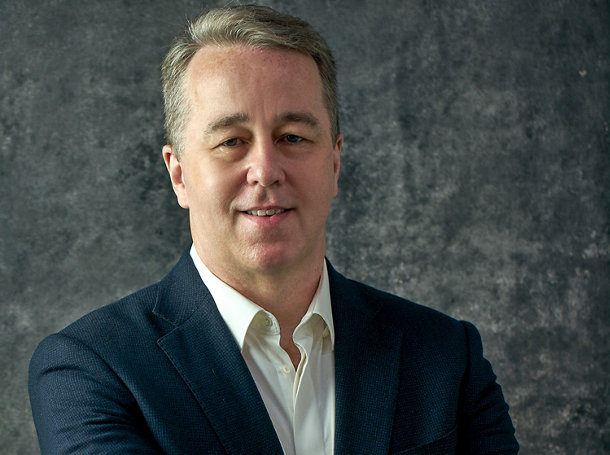 What's your outlook for renewable energy?
David Swindin: We're naturally really positive on the sector. For many countries, the Ukraine invasion put renewables on the agenda as a way of achieving energy security. Also, acceptance of global warming has become mainstream. That's driving vast amounts of investment, and it's happening very quickly. Whenever people have made predictions about the amount of renewables, they've been underestimated. So I wouldn't be surprised to see these numbers blown out of the water.
What factors might slow down the sector's growth?
DS: One is the grid. It's all very well to build a renewable plant, but if you can't connect it to the grid or export your electricity, you have a problem. Another challenge is the permitting of projects. Everybody wants renewables, but they don't necessarily want a project next door to them. Permitting and better grid connectivity are probably the two biggest challenges, and we see that repeated in country after country.
China, the U.S., Europe, and India are investing massive amounts in renewables. Are other countries seeing less investment?
DS: If you look at those four blocs, they're the ones with biggest populations, so that's where there will be lots of investment. But we see it everywhere. In places like Australia, it's because they're getting out of coal. In places like Brazil, it's because the population is growing, and the economy is growing, and there's a bigger demand for electricity.
Are strained or concentrated supply chains a problem for the sector?
DS: It's an issue, and I think COVID brought it into sharp focus. There's been a big problem with sourcing solar panels. We're now seeing new factories to build solar panels in the U.S. Countries are thinking about how to protect their supply chains.
One concern with renewables is intermittency. For a renewables company, is it enough to build the renewable generation, or do you have to invest in storage too?
DS: Increasingly, you'll have to integrate them. If you build a solar farm, you'll have to put some batteries alongside to help store the electricity. We're expecting some very big growth in storage. We're going to see it in pretty much every market.
Cubico at a glance Describe Cubico.
DS: We were probably the first example of pension fund managers creating a specialized renewable energy platform. Others have followed, but it was a very bold decision by Teachers' and PSP Investments at the time. The idea that you needed some specialist skills to invest properly in this industry showed some foresight. We do everything from development through to constructing through to owning. We blend financial skills with industrial skills and sort of sit in the middle between what a big utility might do and what a fund might do.
You're in 12 countries. How do you navigate that?
DS: When we started, we were very clear that if we were going to be in different countries, we needed to be local at the same time. We knew we needed to have good people on the ground, because this is not just a passive investment. If you don't have local people who understand how the legislation works, what the governments are doing locally, and so on, I think you really struggle.
What is an advantage of being in many countries?
DS: The advantage is that not everyone's going to be going 100 miles an hour all the time. There'll be three or four countries that will have a spurt and the others will be a bit quieter. We can direct resources into areas that are picking up because of what governments want to encourage.
Tell us about a notable Cubico project.
DS: One of our most recent ones is the Wambo onshore wind farm in Australia. We've just started building the first stage. When all three stages have been built, it'll be an 800 megawatt project. So it's huge, and what's notable is that the Queensland government is a partner. They're offtaking the electricity. What's more, the project is helping Queensland get rid of coal but also have what they call a "just transition." There is a plan to retrain some of the employees that worked on coal-fired power stations so they can work on wind farms. It's a very positive story about how you can help people move into new areas.
What has surprised you most about the renewables sector and how it has evolved?
DS: When we started, renewables were considered an alternative investment. Now it's solidly mainstream. It's surprised me how quickly the market has changed, how quickly it has grown, and how quickly the mindset of investors has changed. As people look at a future with electric cars and things like that, they see this exponential growth in the industry, and it's not going to come from coal or gas. It's going to come from renewables.