Cadillac Fairview
Revitalizing the Toronto-Dominion Centre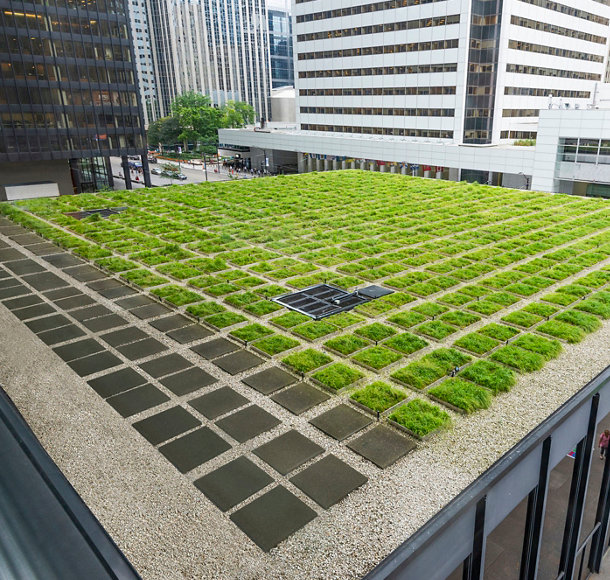 One of Canada's most iconic examples of modernist architecture, the Toronto-Dominion Centre is in the downtown core of Canada's largest city. Designed by architect Ludwig Mies van der Rohe, the six-tower complex comprises 4.3 million square feet of office and retail space. Cadillac Fairview, our wholly owned real estate operating subsidiary, was a partner in building the project in the 1960s and still owns it. To stay competitive in Toronto's robust commercial office space market, it embarked on a comprehensive, multiyear project to revitalize the complex.
The TD Centre transitioned to district cooling for its air conditioning needs. By tapping into Enwave Energy's Deep Lake Water Cooling system, the complex was able to cut its cooling-related energy consumption by 90% compared with the previous air conditioning system. The transition had the added benefit of enabling the complex to regain 20,000 square feet of leasable space.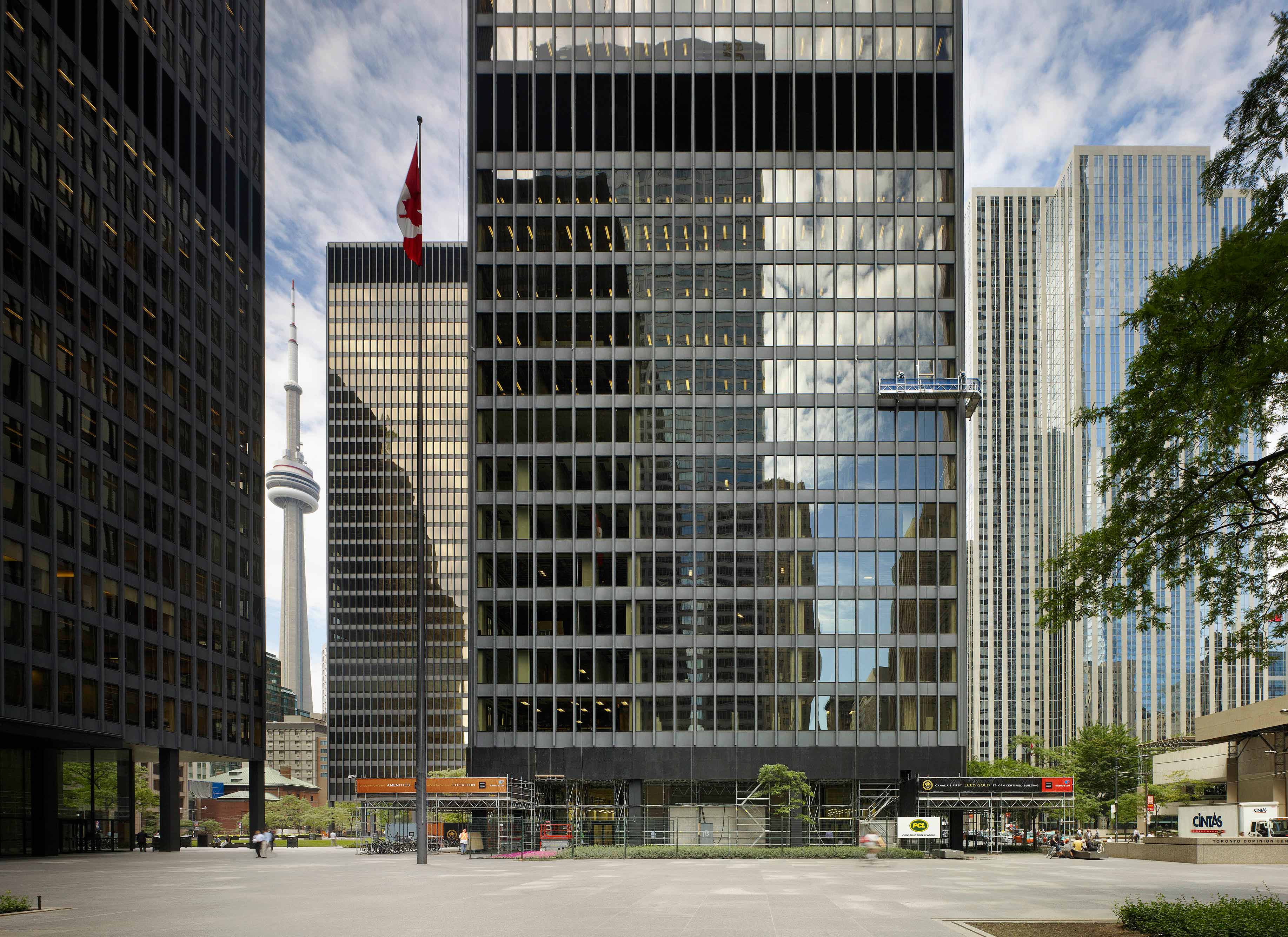 Following this, Cadillac Fairview undertook a $200 million initiative to refurbish the TD Centre's glass façade, replacing thousands of single-pane glass windows with doublepane glass to improve the buildings' thermal performance. It also modernized the complex's lighting system, replacing 55,000 fluorescent lights with efficient LED lighting.
The TD Centre revitalization is just one example of Cadillac Fairview's commitment to continual improvement of its $42 billion property portfolio. The company has a proven track record of reducing energy use: it has cut its overall emissions by 56% since 2008 and aims to reduce them by another 35% by the end of this decade.
Cadillac Fairview has validated its sustainability efforts through several third-party certifications and benchmarks. The Global Real Estate Sustainability Benchmark survey ranked Cadillac Fairview first in its peer group in 2022—for the second year in a row. 

"At Cadillac Fairview, sustainability is embedded in all parts of our business. Most importantly, it sits at the core of our Purpose, Transforming Communities for a Vibrant Tomorrow. With strong collaboration and knowledge sharing between Ontario Teachers' and Cadillac Fairview's sustainability teams, we continue to build upon our industry-leading results and remain committed to taking action against climate change by developing innovative solutions across our portfolio to achieve meaningful results."

 John Sullivan, President and CEO
Cadillac Fairview
Read more about how we're making the buildings sector more sustainable