Equis Development
Using battery storage to smooth out variations in renewable power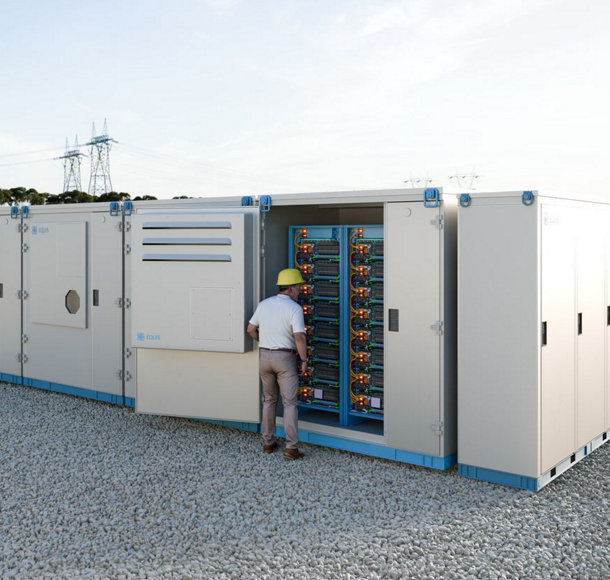 Australia is in the midst of a complex transition away from a dependence on coal and towards a future in which renewables will power the needs of its 26 million people. While coal still accounted for 54.6% of total electricity generation in 2022, according to the Australian Clean Energy Council, renewables accounted for 35.9%, double their share just five years earlier. The Australian government wants renewables to supply 82% of electricity generation by 2030.
To move away from fossil fuels, the Australian Energy Market Operator (AEMO) has outlined a multifaceted transformation that includes increasing generation from clean sources, building 10,000 kilometers of new transition lines to accommodate diverse and dispersed sources of renewable power, and adding so-called firming capacity, which helps keep the system stable as coal-fired power is replaced by weather-dependent sources. The AEMO has identified technologies that help manage seasonal variations in output from solar and wind generation as a pressing need. That's no surprise in a country where extreme heat is a growing concern, and millions turn to air conditioning for relief.
Ontario Teachers' is investing in Australia's energy transition through our stake in Equis Development, a Singapore-based energy infrastructure developer. Equis identified, planned and is developing a portfolio of battery energy storage projects across Australia, including Melbourne Renewable Energy hub, a 1.2GW project near Melbourne that the State of Victoria has approved as a "project of state significance." Once complete, the Melbourne Renewable Energy Hub will be the biggest battery in Asia, serving more than 1 million households.
The massive battery project will store excess energy, such as rooftop solar energy captured during the day. And because it will connect to the state's high-voltage transmission system nearby through underground lines, it will be able to rapidly dispatch that stored energy back into the grid when needed. Because of its size and ability to react quickly to demand shifts, the Melbourne project is expected to enhance the national grid's stability and resilience, and ultimately help Australia incorporate more renewable power into the system. The project's first phase is set to begin operations in 2025.